The Guys Guide to Four Battles Every Young Man Must Face is a brilliant book. It is brimming with personal anecdotes and spiritual as well as scientific backing to make sure that the young men that read it have no way of weaselling out of its truth. This book covers the issues that you would expect but grounds them in identity the roots from which the other issues grow. This book is particular is remarkably cohesive, in how it connects chapters and sections even when they are miles apart. When I reached the end of this book I was waiting for more, but even though a conclusion that wraps up the content covered isn't included it is all the better for the conclusion that it does have. This conclusion brings the issues back to the power of the cross and the working of the spirit, that we need to break free of these issues. This book doesn't have a lot of content inappropriate for pre-teens, and the sexual content included isn't graphic in its detail.
Questions are included to help both the young man but also assists in facilitating father-son, mentor-mentee and other such relationships.
I was provided a digital copy of the book through NetGalley, but all thoughts included are my own.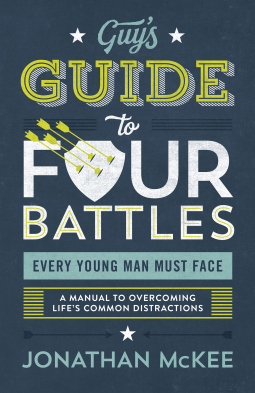 Author: Jonathan McKee
More Info: Publisher's Page
Buy Here to Support Learning and Praxis
Please note: As an Amazon Associate I earn from qualifying purchases.