Hold Up!
Make sure you check out our next post, which adds some new deals on a kid's, teen's and adult bible from Word as well as one from Koorong.
We've begun obtaining a library of study bible and hope to begin filming review videos and writing review articles to help you with your decision of a new study bible. If you're looking for a new study bible for your young person in high school or recently graduated, we'll be adding in a bit of youth flavour, to make sure you can weigh up your options. One of the bibles that we will be reviewing you can begin to see here. BUT also, this month there's quite a few Bibles for primary school aged students that are on sale at Koorong this month, so check out the brief pros and cons of these bibles.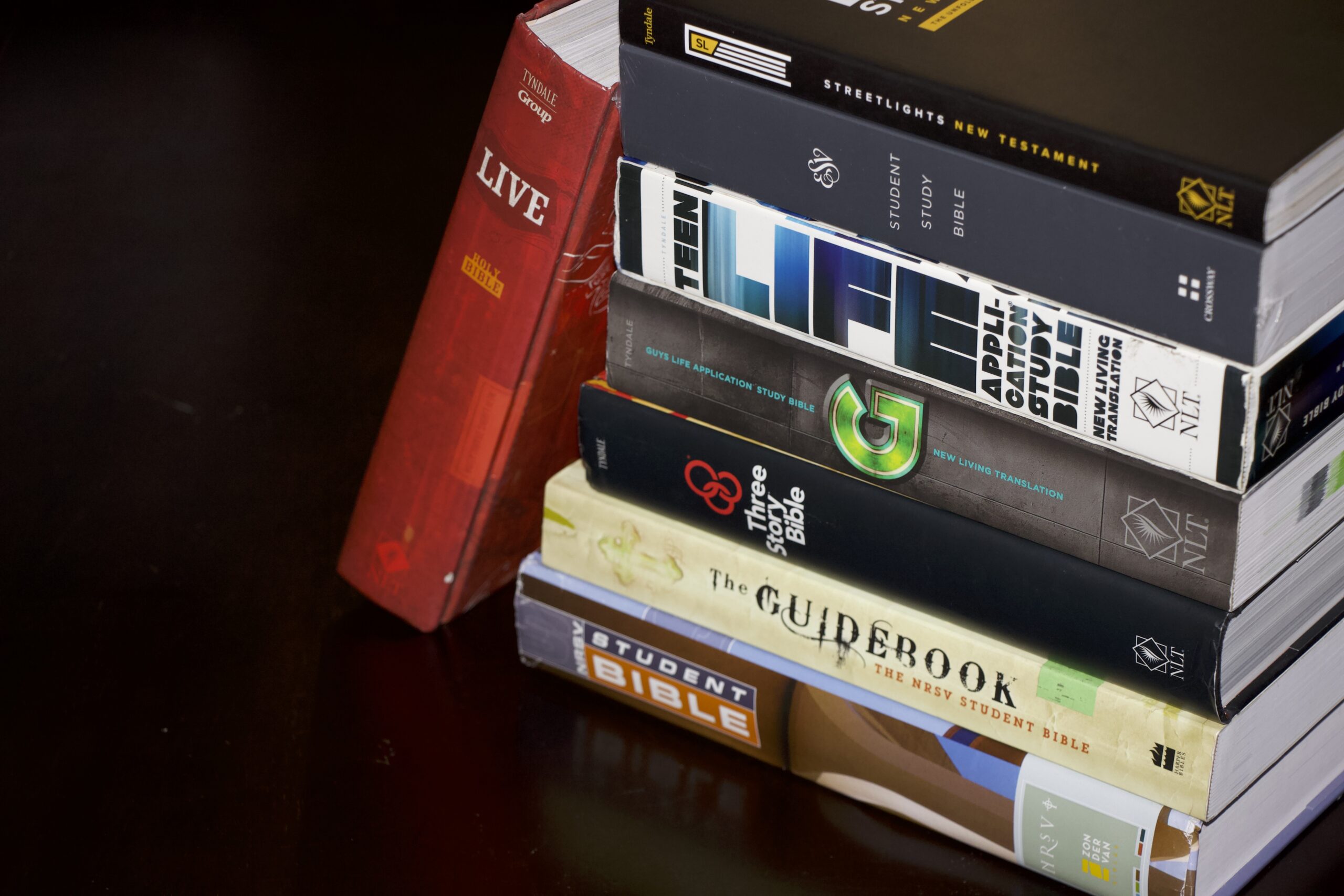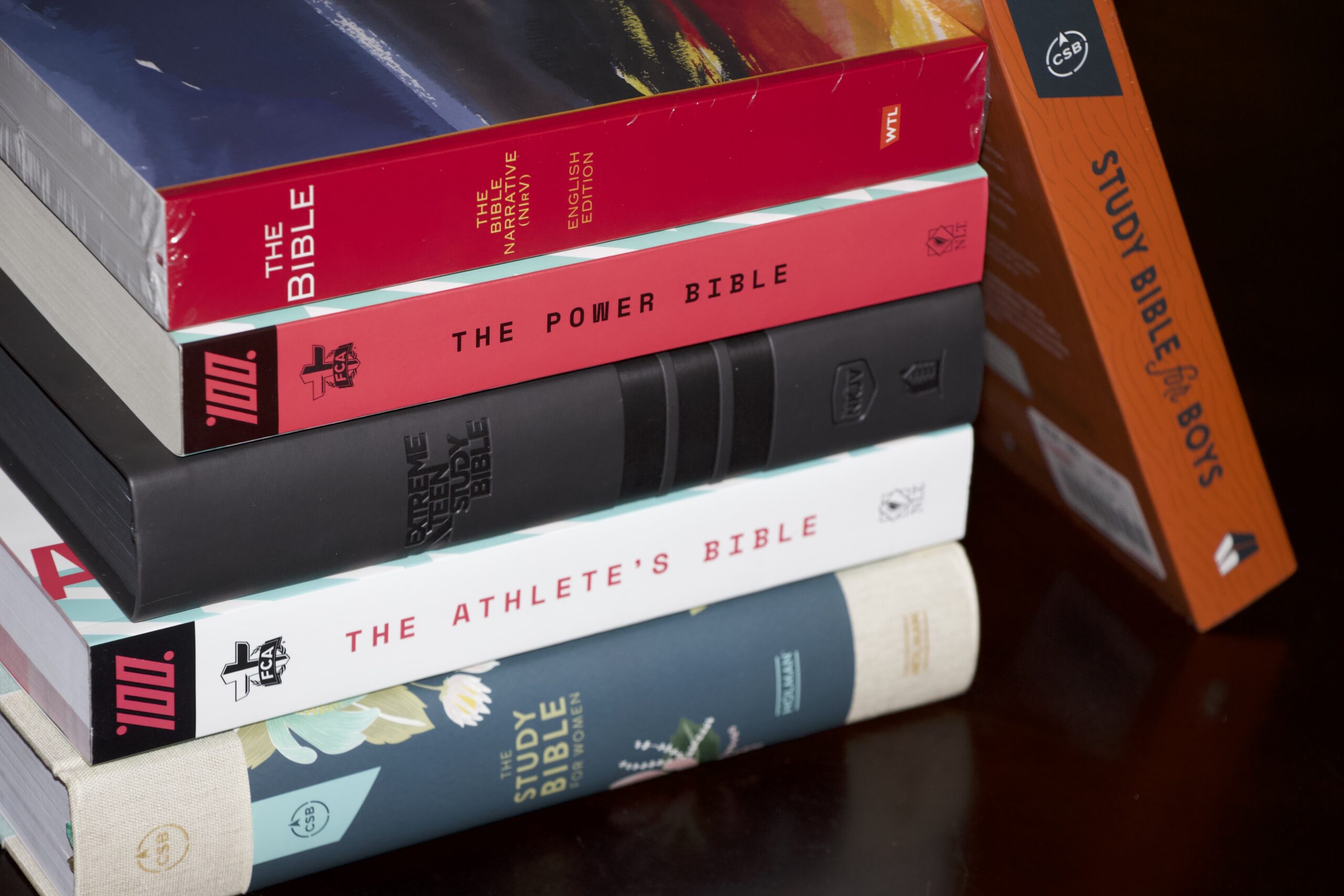 Note: This post has not been supported by Koorong, Booko or the YouTubers linked at the bottom of this page.
Unlike our later reviews, these thoughts are going to be based on online page previews (from ChristianBook.com) with the exception of the Adventure Bible which was evaluated on the basis of online page previews and alternate printing with a zebra print leathersoft design. This article will be based on bibles from the current Mid-Year Deals catalogue from Koorong and will not be encompass all of the Bibles. We will also be focusing on bibles with additional features, bibles that are just the biblical text with maps even if marketed as a child's bible. These may be helpful for some families, but may not be as benefitted by this style of review. There are bibles in this sale from the Contemporary English Version and the International Children's Bible (I believe also referred to as the New Century Version) which if your child struggles with reading may be beneficial.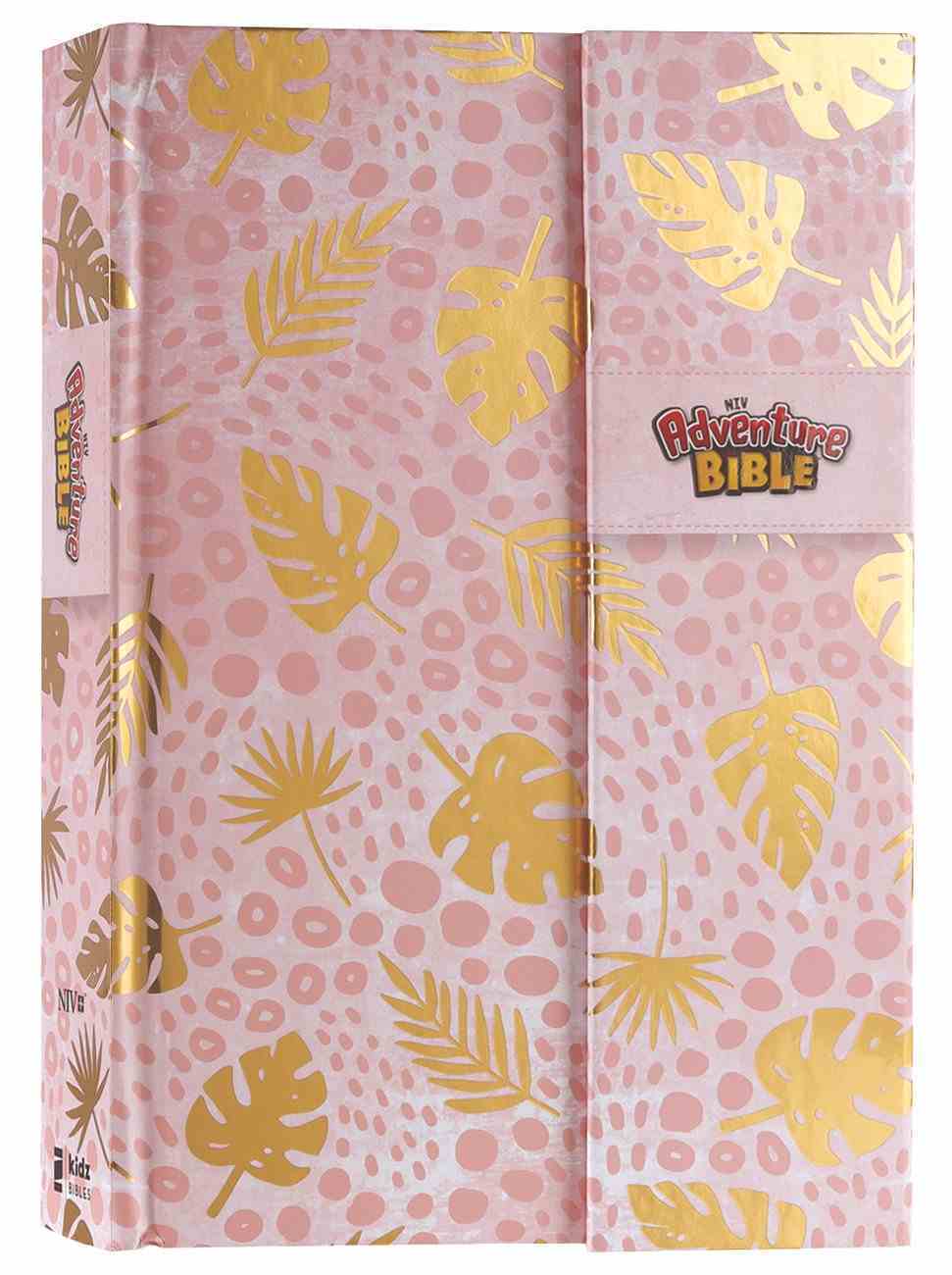 NIV Adventure Bible with magnetic clasp, pink design / Standard Hardcover
PINK
ISBN:
9780310109440 
Koorong Price: $41.99 down from $59.99, 30% off until 30/6/22
STANDARD HARDCOVER
ISBN:
9780310727477
Koorong Price: $34.99 down from $49.99, 30% offf until 30/6/22
Buy from Koorong, or check best prices from Booko. At time of writing, the best price for the pink was Amazon.com.au with free delivery.
Pros
'Live It' Activity prompts are included to help young people do something based on their reading.
Colourful – rather than study notes being listed on the bottom of the page, they're encapsulated throughout the page in full colour.
Not heavy handed – there are pages without study note bubbles, but typically there are two page spreads with one or two bubbles. Not all children will appreciate the light nature of the number of study notes included, but for some children, this will be helpful.
Cons
The different types of note bubble, use the same image each time, which are pictured on the back of the bible. Some children may find the identical images helpful, but others may want, for instance, the Did You Know? bird to exist in multiple different images (different poses, in flight as well as on a branch) to break up potential monotony.
NIRV Adventure Bible For Early Readers with magnetic clasp, lion design / Standard Hardcover
LION
ISBN: 9780310761396
Koorong Price: $34.99 down from $49.99, 30% off until 30/6/22
STANDARD HARDCOVER
ISBN: 9780310727422
Koorong Price: $34.99 down from $49.99, 30% offf until 30/6/22
Being an Adventure Bible, the internal features are similar to but simplified from the NIV Adventure Bible. The pros are the same as above. The NIV Adventure Bible is advertised for ages 8-12, but the NIRV bibles are advertised for ages 6-10, and so these younger children will likely find the lower number of notes always helpful.
A Note To The Translation
The NIRV is helpful for younger readers as it separates complicated sentences into individual sentences (see 1 Cor 13:4 NIRV and 1 Cor 13:4 NIV).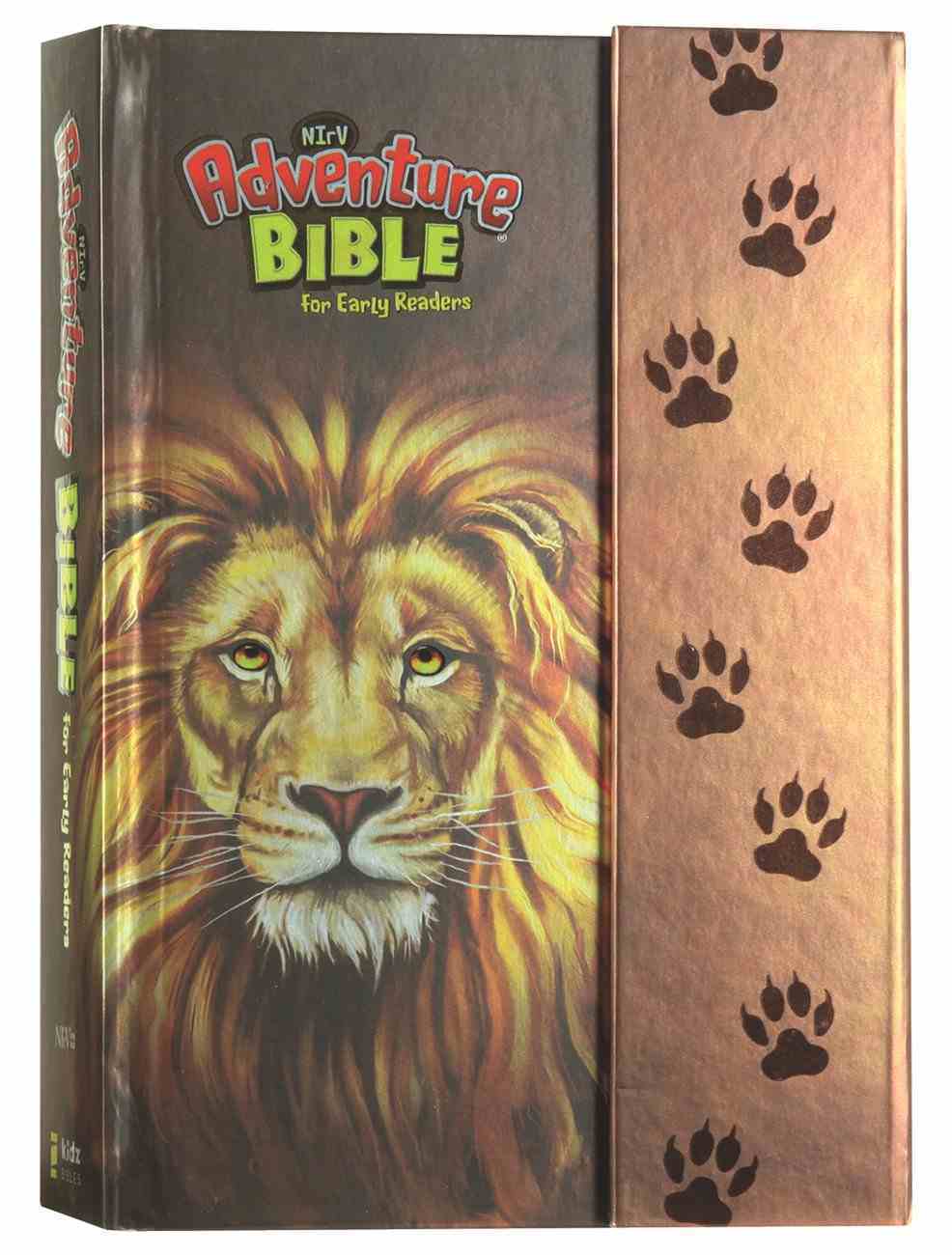 The Quest Study Bible series branches from kids in the NIRV to teens and adults in the NIV. The description on the back of the NIRV Kids' Quest Study Bible indicates that there are challenges included. However the main feature of the Quest Study Bible series is the inclusion of question and answers throughout the bible rather than standard study notes. The Kids' Quest notes include other bible references, sending children through to other verses for the beginning of a journey if they're interested. Zondervan reports that there are over 500 questions, which works out to be just more than three pages for each question. 
This bible has a blue theme, using blue for graphics fairly consistently, and for section headings.
Pros
Similar to the Adventure Bible, some children may not be happy with the number of notes present.
Activity prompts are included with a variety of different activities.
Book introductions of two pages per book, lots of graphics, links to interesting parts of the book and a time line. Allowing for development into teen/adult study bibles with more indepth historical context.
Biography pages include places for response empowering children in their bible reading to begin journally, although parents may want to provide journals/notebooks to ensure that these prompts can be re-used.
Wide range of graphics both images and pictures, with the blue theme maintained.
Looking for a more traditional study bible ? Have an inquisitive child ready for more notes? These are some of the bibles on sale that may be helpful for them.
NIV Kids' Visual Study Bible Hardcover
ISBN: 9780310758600
Koorong Price: $34.99 down from $49.99, 30% off until 30/6/22
Buy from Koorong, or check best prices from Booko.
There is an NIRV Study Bible for Kids however, I could not source pages to evaluate. It is the same price as this NIV study bible. From an eBook sample available from Zondervan, there appear to be fewer notes and appear to be in features including observations, memory verses and questions, rather than simple text notes (which some times appear with images) as for NIV Kids' Visual Study Bible. Koorong, Booko for best prices.
The book introductions are the same as in the Adventure Bible but formatted without the jungle theme, both are presented in a straightforward fashion without significant embelishment. 
Pros
Infographics included parallelism of the six days of creation and outlining the plagues in Egypt
Study notes appear in the margins, rather than at the bottom, keeping them in line with the verses referenced. Genesis notes don't require literal seven day creation. Some notes answer questions and others explain background concepts.
The number of notes on pages that I can see appears to be set right, between two and six. This is fewer than what I would expect to see in a teen/adult study bible but still provides enough information.
Looking for a NKJV/TR study bible for the young person?
There is an study bible on sale for $27.99 (down from $39.99) however I could not find sample pages. You may be able to source a sample to evaluate or you may be able to look in store.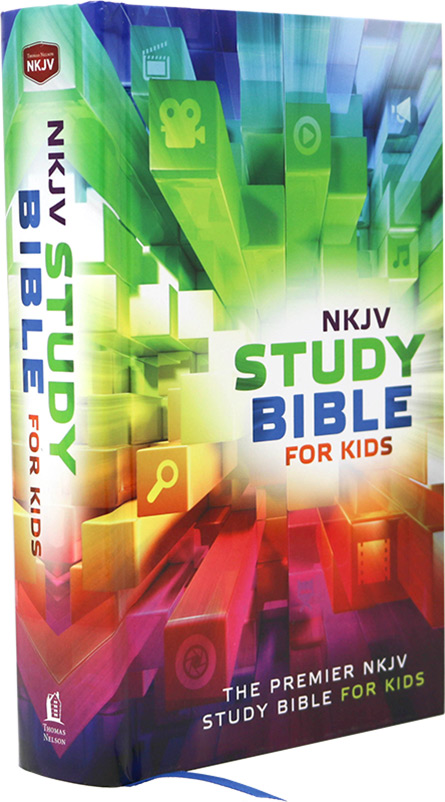 Pick your translation.
When considering what bible to purchase your child there are quite a few factors to consider
What does their children's church use? If the child is doing memory verses at children's church, it may be helpful for the same translation to be their regular at home reading, particularly if they do the memory verse in their bible.
What is their reading level? Different translations have different reading levels, we don't want the child to struggle in reading God's word negatively so that they don't keep at, what we hope to be, this life-long habit.
There are two different schools of translation, whether we want to translate words consistently and translate on the basis of words, which is what can be called a word-for-word translation, or whether we want to translate phrases, which is a thought-for-thought. They exist on a spectrum, and thought-for-thought translations can smoothe out the reading experience, and can use more natural English wording. Try out a few translations from each side of the spectrum to try and see how they feel. Thought-for-thought translations would be the NLT, translations from close to the centre are NIV and CSB and word-for-word translations are NASB (the NASB1995 tends to be preferred over the NASB2020 in these circles) and ESV (a common translation, possibly closer to the centre than NASB, but it is slightly arbitrary). Personally, I want thought-for-thought translations for younger people, for instance I use NLT where I can in work with youth. So we want to ask
What type of translation do I want for the young person?
These points will guide you in picking the right bible for your younger person.
Want to check out a video review?
These following reviews are available from established YouTubers, including those who focus exclusively on bible reviews. 
The NIV Adventure Bible, NIRV Kids' Quest Study Bible and NIV Kids' Visual Study Bible mentioned above are reviewed here.
The NLT Hands-On Bible mentioned above is reviewed here.
Another translation of the Adventure Bible is referenced here. The first two minutes refer predominantly to the NASB (this translation is now called the NASB1995 due to the release of the NASB2020), but a review follows.
Another translation of the Adventure Bible is reveiewed here.
The NLT Hands On Bible is reviewed in this 5 minute video.
Found a video review that you founod helpful in evaluating these bibles? Comment below and I'll add it so others can see it.
Note: the channels linked here are periodically watched by the author, but these channels have not endorsed this post, nor has any communication been entered into.