Within the despised discipline of the humanities in comparison to the honorary position of STEM, history holds no special place. Within the Protestant traditions, the majority must be reminded that helpful Christian history didn't begin with Luther and the Reformation. This book is a fantastic resource for a survey of church history. Each chapter covers a century of the first two millennia and as such each of these is anchored within the context of a text or speech and a song from that century. Some readers may have some difficulty with reading the older language used within, as some translations used seem to be quite aged, as there were a few places where I also had difficulties with these. This can lead to rereading as they provide opportunities to meditate and slow down when considering these thoughts that have withstood the test of time. These sections are nonetheless fantastic to bookend each chapter, connecting us with the wealth of the Church. Having been restricted by the structure of book to cover each century, as well as the immense length of two thousand years, the book covers albeit briefly both well known heroes and those awaiting rediscovery. Negatively, while the tone of the text is accessible and passionate, there is some technical language used such as ontological and natural theology, which aren't defined. There isn't a significant number of these, however they do occur in a few places when discussing people's work. Most helpfully, the book engages with modern concerns when appropriate. Overall, Ferguson's In The Year Of Our Lord is a fantastic book to engage church history for the first time as a survey or to revisit the tradition meeting new and old friends.
I was provided a digital copy of the book through NetGalley, but all thoughts included are my own.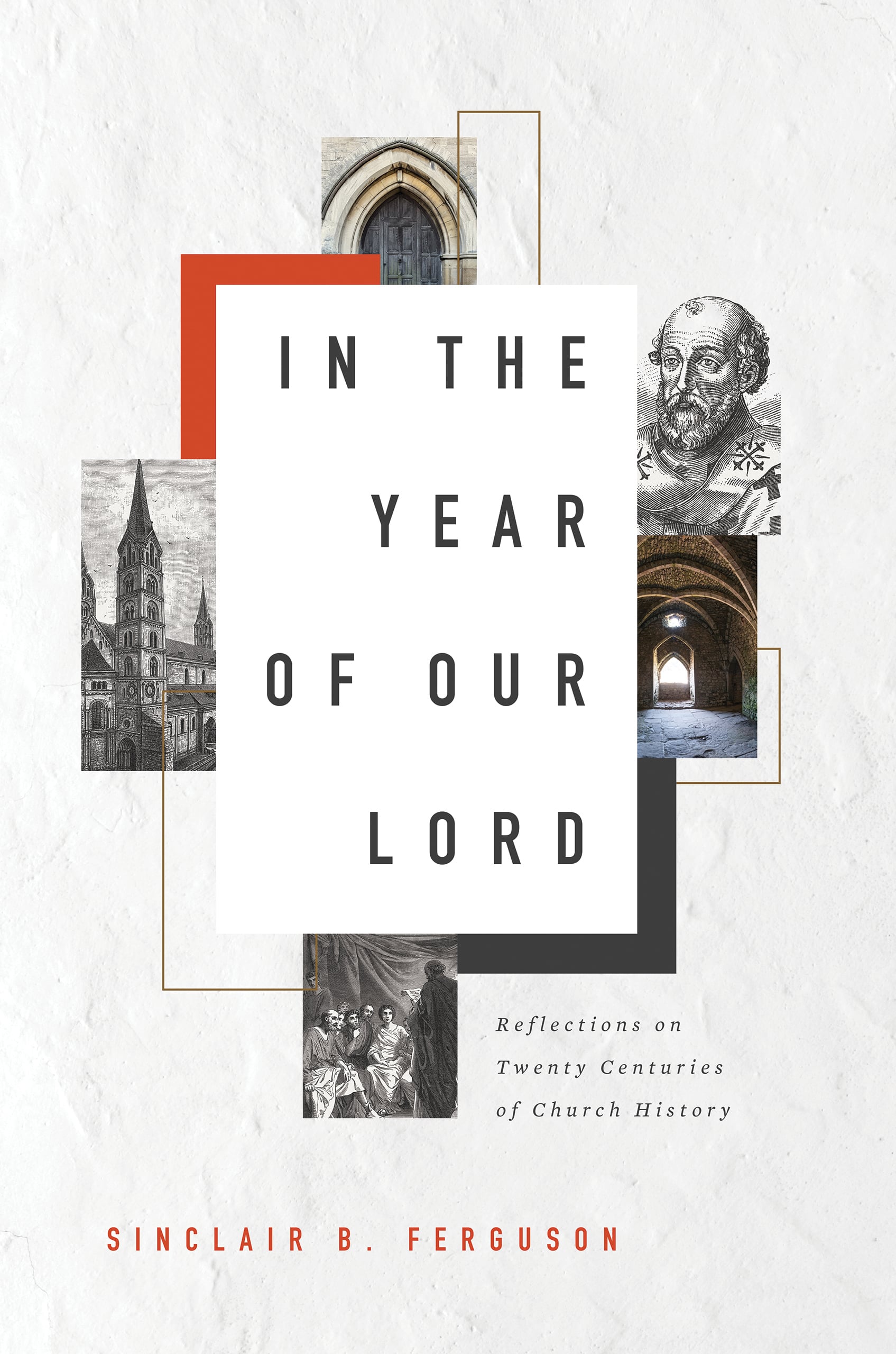 Author: Sinclair Ferguson
More Info: Publisher's Page
Buy Here to Support Learning and Praxis
Please note: As an Amazon Associate I earn from qualifying purchases.